What's New - 2023
Check out our news of previous years

Lakehead Kennel Club
Chippewa Park. Thunder Bay, Ont
July 28/29/39, 2013

What a whirlwind weekend our sweet Amy had!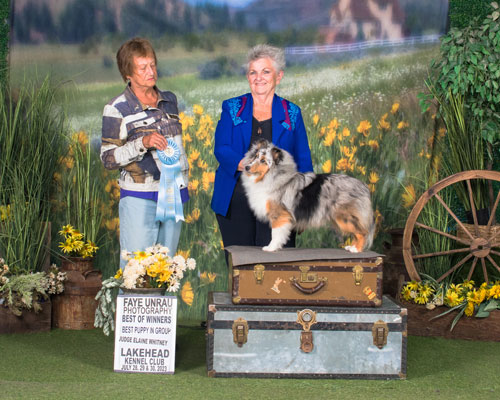 Winning 4 BOW, 2 BOS, and 4 BPIG.
At just 7 months of age, and in only 4 shows, she is now,
Ch. Dalgarnoch Miracle Girl.
Shown here with judge Elaine Whitney and
owner/ breeder/handler Bettijane Flanagan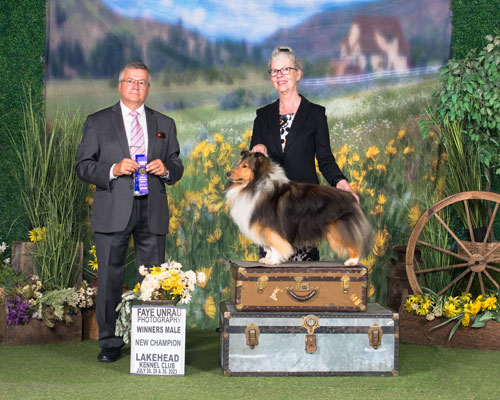 Congratulations to Glen and Ilga St Onge, on finishing their beautiful boy Elliot, this weekend, with 2 WD. Introducing Ch. Dalgarnoch Untouchable! Well done. Thank you judge Michele Chaloux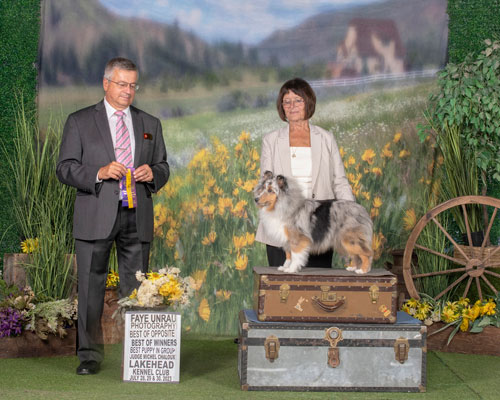 Pictured here, Dalgarnoch Miracle Girl, being awarded her 3 BOW, 3 BPIG (ribbon was on vaca) and 2 BOS. Thank you esteemed judge, Michele Chaloux, for finding our girl, and Trish McGonigal, for handling Amy so beautifully.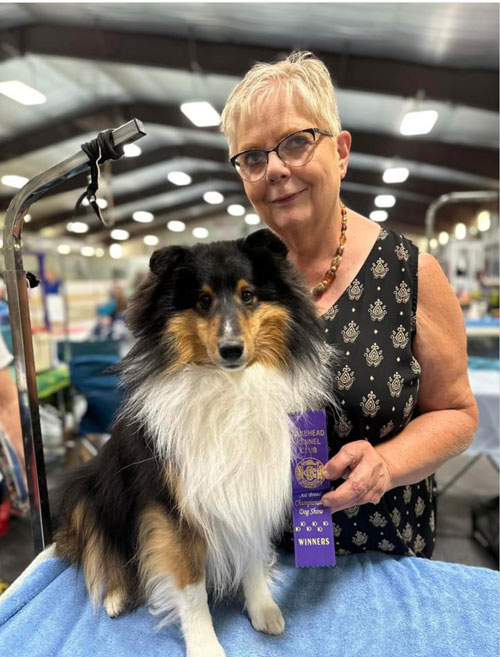 Marian Szelekovszky, did a wonderful job handling Kieran, Dalgarnoch Little Dark One, to a Winners Male, bringing him closer to his championship.
Thank you judge Robert Whitney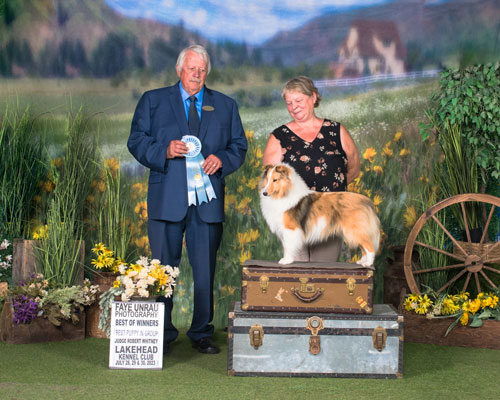 Handled exclusively by Kathy Bevilacqua, Dalgarnoch Man of Mystery, took a WM, 3 RWM, BOW and a BPIG. Austin is pictured here with judge Robert Whitney.

TBKTC - June 9/10/11, 2023
Chippewa Park
Thunder Bay, Ontario
Show 4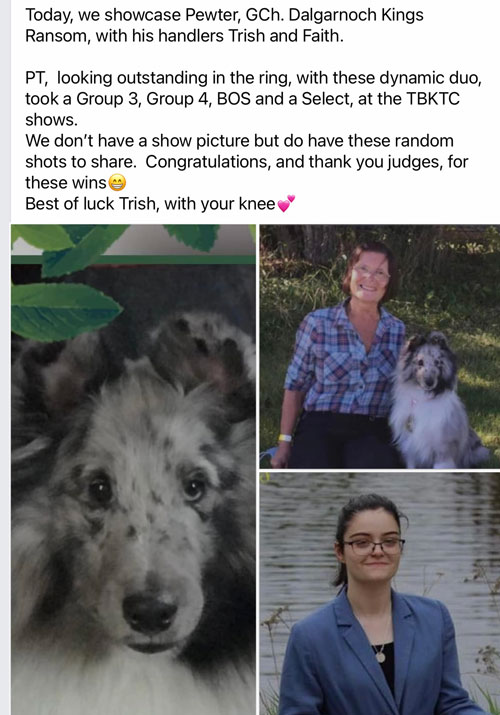 TBKTC - June 9/10/11, 2023
Chippewa Park
Thunder Bay, Ontario
Show 3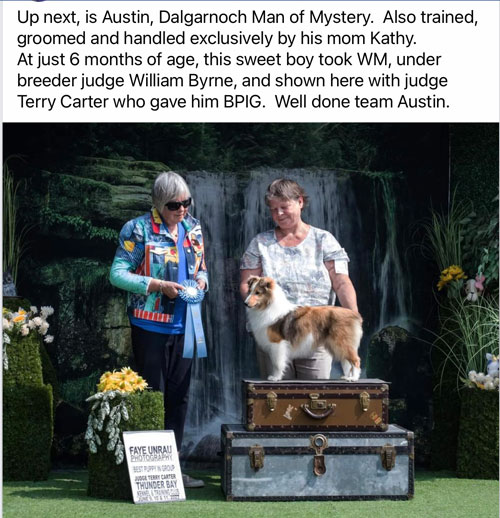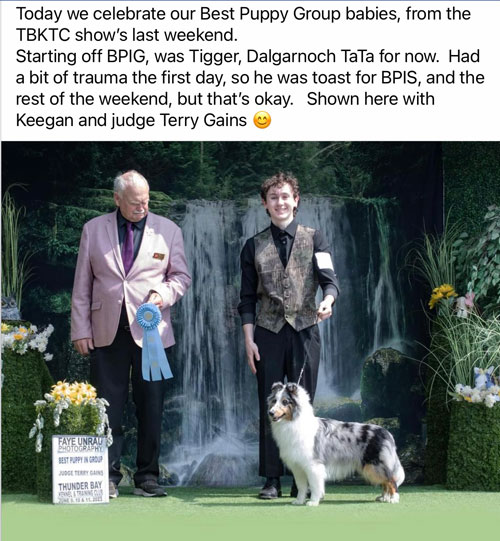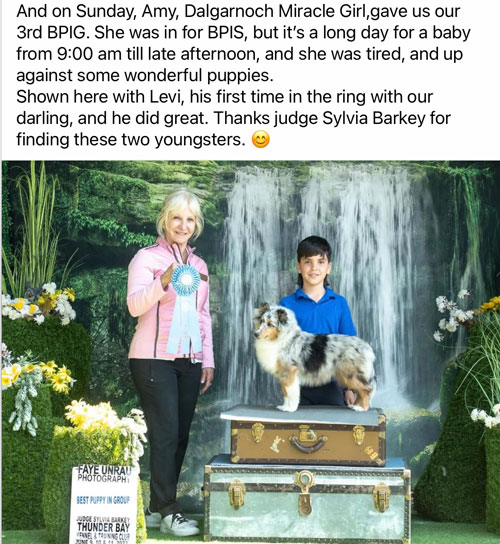 TBKTC - June 9/10/11, 2023
Chippewa Park
Thunder Bay, Ontario
Show 2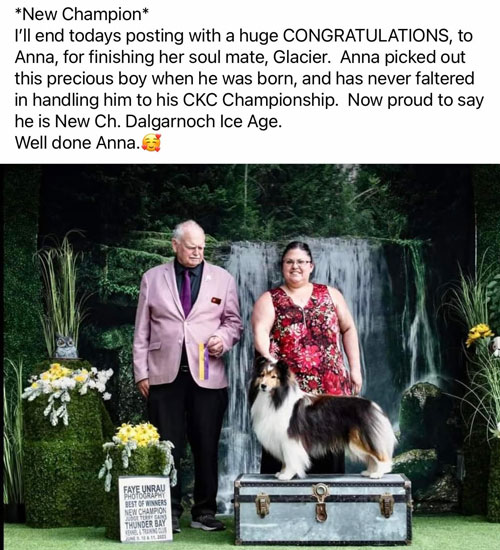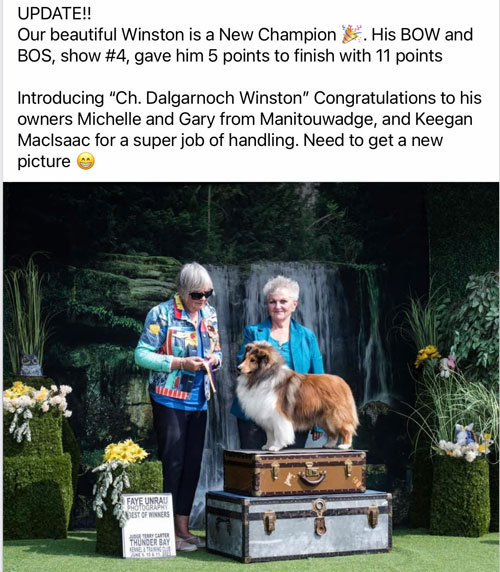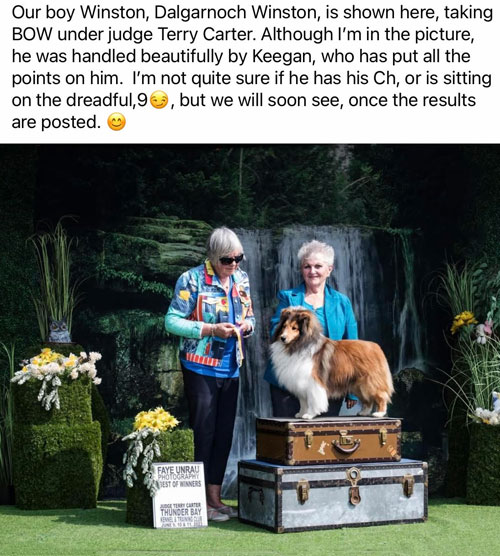 TBKTC - June 9/10/11, 2023
Chippewa Park
Thunder Bay, Ontario
Show 1