What's New - 2020
Check out our news of previous years

Thunder Bay - May 2020
We are really excited with these new puppies sired by our beautiful boy Solo,
Ch. Dalgarnoch Hans Solo. Kohl and KeePer are out of Libby, Dalgarnoch Aline Liberty Belle, who only needs a few points to finish. Freya is out of Whitney, MBPIS Ch.Dalgarnoch By Request

We had high hope for these babies to be shown this year, but sadly all the shows have been cancelled, because of the virus. But they will be out in full force in 2021.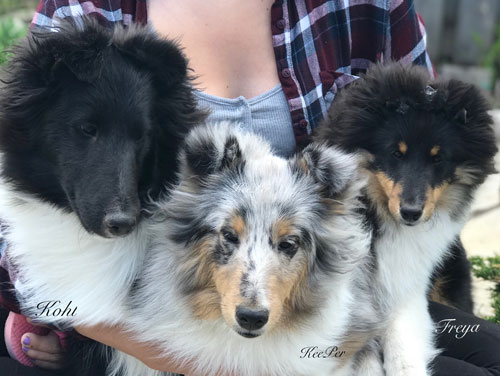 Dalgarnoch Kohl Miners Daughter - Dalgarnoch Sheeza KeePer Dalgarnoch Guardian of the Gate