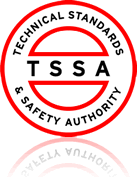 Authorized TRANE Dealer

Copyright
©
Leclair Heating & Sheet Metal.
All rights reserved.
2613 McGregor Pl. Thunder Bay, Ontario P7E 5G9
Phone: (807) 623-4655
Systems Maintenance
Why you need regular maintenance
You wouldn't drive your car 100,000 miles without changing the oil. The same logic holds true for your home comfort system. Regular preventive maintenance is the best way to ensure trouble-free operation and peak performance. Pre-season maintenance is also important. It can help to avoid a system failure in severe cold weather when you need your furnace the most.
Furnace Tune Up Benefits
Lower utility bills
Extended Furnace and Heating equipment life
Fewer repairs, breakdowns, and improved system reliability
Increased heating capacity
Priority service scheduling
Peace of mind for you and your family
42 - Point Furnace Tune Up: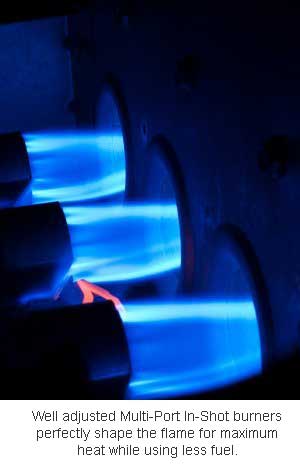 Examine furnace installation quality
Examine equipment condition area, and clearances
Inspect Flue Pipe
Inspect furnace components for corrosion
Check for Gas Leaks
Inspect electrical connections
Inspect All Wiring on the Furnace
Inspect Heat Exchanger
Inspect flame baffle
Inspect gas valves
Check condition of Combustion chamber
Clean Burners
Vacuum Burner Compartment
Check condition of blower fan and clean, as necessary
Check and oil furnace blower motor as needed
Check and oil the Inducer Motor as needed
Check blower fan for tightness
Inspect motor belts and pulleys
Check ignitor or ignition system
Check manifold pressure
Check and adjust burners
Check relay operation
Check Operation of Safety Controls
Clean or replace air filter (Electronic or media filters are extra)
Check for gas combustion emissions
Check for Combustion Leaks
Check high & low pressure switch operation
Check Thermocouple
Inspect furnace vent system
Test Flame Sensor
Test Hot Surface Ignitor
Check air distribution
Check dampers
Cycle the Furnace
Check operational control sequence
Check for Any Fire Hazards Around Furnace
Test for Gas Leaks
Check calibration of thermostat
Check heat anticipator
Check Overall Operation of System
Indicate proper replacement size of Furnace filters.
Make Recommendation of Any Needed Repairs to the System
Most modern fan motors have permanently lubricated bearings so no additional lubrication is needed.
Schedule service now
We can also:
Test for Carbon Monoxide leakage
Check gas input to ensure maximum efficiency and adjust to manufacturer's specifications if necessary.
Provide answers to your operating, maintenance and efficiency questions.