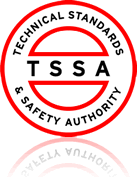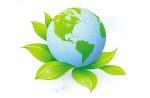 Environmentally friendly

Authorized TRANE Dealer

Copyright
©
Leclair Heating & Sheet Metal.
All rights reserved.
2613 McGregor Pl. Thunder Bay, Ontario P7E 5G9
Phone: (807) 623-4655
Central Air Conditioners
Today's air conditioners provide more comfort and efficiency than ever. Whatever size your home, whenever you need cool, comfortable, cleaner air, we're dedicated to providing the very best investment you can make for your family. Thunder Bay traditionally has more than 80 days where the temperature is above 20°C and over 20 days where the Humidex is above 30°C! Central Air Conditioners lower both the humidity and the temperature, for complete indoor climate control.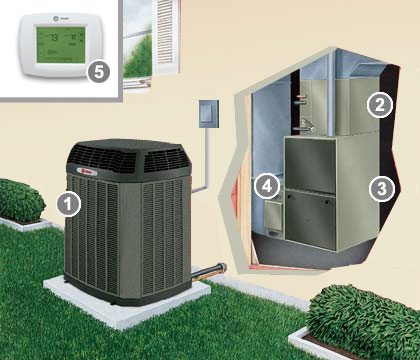 What it is
The most common central cooling system is a split system, which includes an outdoor cabinet containing a condenser coil and compressor(1), and an indoor evaporator coil(2), usually installed in conjunction with your furnace or air handler(3). The compressor pumps a chemical called refrigerant through the system. Air filters(4) remove suspended dust and pollen from the circulating air. Temperature is controlled with your thermostat(5).
How it works
Air is cooled as it's blown over your air conditioning unit's indoor evaporator coil, by transferring its heat energy to the refrigerant inside the coil. The refrigerant is pumped back to the compressor where the cycle begins again. The heat absorbed by the refrigerant is moved outside your home while cooled air is blown inside. Moisture that contributes to humidity is also condensed out of the air.
Your cooling system is usually combined with your central heating system because they share the same ductwork for distributing conditioned air throughout your home.
Des Leclair can help you decide which central cooling system is right for you. Matched systems can be customized with cooling and heating units that match your situation and let you choose from a range of energy efficiency.
In most cases, Central Air Conditioning can be added to your existing furnace, but if you are upgrading to a high-efficiency furnace, consider complete year-around indoor climate control with a matched heating and cooling system.
Energy efficient and Ozone friendly
Trane air conditioners use CFC-free R-410A Refrigerant, are available from 1.5 to 5 Ton cooling capacity, and have a range of Energy Efficiency ratings from 13.0 to 20.00 SEER (Seasonal Energy Efficiency Ratio) to choose from.
Standard Efficiency
XB14 Air Conditioner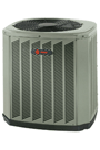 Long-lasting reliability and durability make the XB14 a smart investment in comfort and efficiency. With up to a 16 SEER rating, it can overcome even the most stifling days with energy-conscious operation. The XB14 is the air conditioning unit you will want to rely on to keep you cool, while also meeting Energy Star requirements.
High Efficiency
XR15 Air Conditioner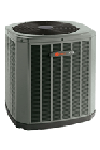 The new Trane XR15 delivers the reliability you've come to expect from Trane, while providing the energy efficiency you demand and deserve. The XR15, a new single-stage air conditioner, offers up to a 17.00 SEER rating with Trane variable speed furnaces, air handlers and Comfort Coils™.
Super Efficiency
XL15i Air Conditioner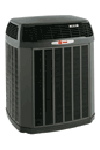 The XL15i comes with a lot of noticeable benefits. Things like tough construction and efficient operation that lowers your energy bills. But one thing you won't notice is when it's running, because the XL15i is the quietest of all our single-stage systems. That's comfort you can feel, and hear. (Or in this case, not hear.)
Ultra Efficiency
XL20i Air Conditioner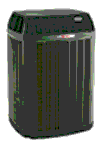 The XL20i is among the industry's most efficient air conditioners available. What does that mean for you and your family? It means you'll enjoy total comfort on the hottest days of the year and lower your cooling costs at the same time.
When matched with a variable speed indoor unit from Trane, the XL20i has another special feature. It's a method of enhancing airflow that we call Comfort-R™ and it gives you greater humidity control in cooling. This is accomplished by running the fan at a slower speed during start-up. Comfort-R™ also provides warmer air during heating start-up.
These managed cycles reduce temperature variances for the optimum in home comfort.
The XL20i's SEER (Seasonal Energy Efficiency Ratio) rating of up to 20.00 is among the highest energy efficiency rating of any air conditioner available today. The XL20i has two compressors: one for milder weather and a second larger compressor for those extremely hot days. It's like having two units in one.
Leclair Heating

Your local Comfort Specialist
Sit down with Des Leclair while you go over your options and requirements for complete indoor climate control. Together you will build a system that meets your needs and your budget, one you can enjoy for years to come.