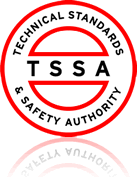 Authorized TRANE Dealer
Copyright
©
Leclair Heating & Sheet Metal.
All rights reserved.
2613 McGregor Pl. Thunder Bay, Ontario P7E 5G9
Phone: (807) 623-4655
Is Your Furnace Ready?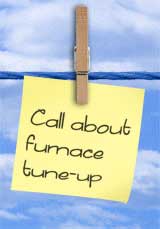 Is your furnace ready for the upcoming cold Thunder Bay Winter? This season your gas furnace will operate for thousands of tireless hours in order to keep your home nice and cozy. Schedule your Leclair Heating Exclusive 42-Point Furnace Tune-up now and rest easy knowing that your furnace will do it's job efficiently and reliably all winter long.
Benefits include reduced energy costs, quieter, safer and more reliable operation and longer furnace life.
You Deserve The Best
Your Local Comfort Specialist

We are committed to excellent service and workmanship for our clients throughout the Thunder Bay area. We are proud of our contribution to your family's comfort and safety. Your home is the biggest investment you will ever make. There is nothing you will put more time and money into, so when it comes to taking care of it, only the best will do.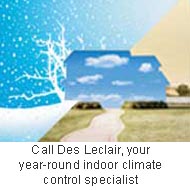 Located in Thunder Bay since 1975, Leclair Heating & Sheet Metal is a licensed heating, cooling and sheet metal contractor. Leclair Heating sells, services, repairs, maintains, inspects, certifies and installs heating and cooling equipment, mid and high efficiency oil and gas furnaces, combination wood-oil and wood-electric furnaces, air conditioners, humidifiers, air cleaners, air filters, oil and gas fireplaces, air duct, oil tanks and gas lines for clients in Thunder Bay and surrounding area.