Rainbow Bridge


It was with great sorrow that we had to say good bye to our beautiful Tara.
it hadn't been for this sweet girl, I never would have gotten back into breeding.
Go gently my love, and have fun with the Angels,
as I know they will have fun with you.....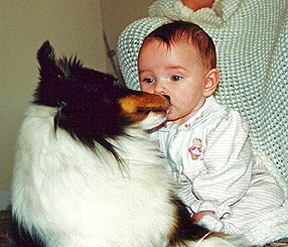 Tara - BPIS Ch. Dalgarnoch Tarara of Amberlyn JHD TT
Dec 1998 - June 2012
If I could relive yesterday,
Just even for a while,
I'd wag my tail and kiss you,
Just so I could see you smile.