Brian Holden
printmaker and visual artist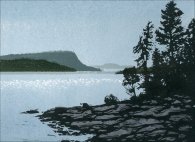 Welcome to the web site of Brian Holden, printmaker, visual artist and arts educator.
For an understanding of the creative process, and images of works in progress,
visit my blog at My Printmaking Journey.
You can find information about techniques at The Art of Printmaking.
Artist Statement
You can read my Artist Statement here.
To purchase prints found on this site, please contact me by e-mail.
PRINTS available in BOREALART on ETSY
>br/>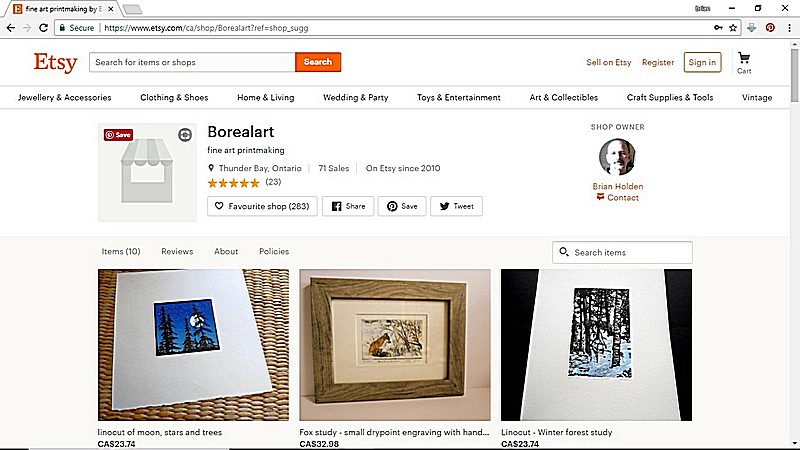 I have an additional online gallery shop (Borealart) that is part of the Etsy handmade community. You will find additional work not featured in my website that is available for purchase. You can access it from here at Borealart. Thank You for visiting my website.
Some of my newer series of miniature print based studies and cards are available at:
Baggage Building Arts Centre
Prince Arthur's Landing, Thunder Bay, ON
Hours: Tues - Fri 11-5, Sat-Sun 12-4

To visit the Gallery pages, click the "GALLERIES" link.