Home
To Menu of Richard's activities | Previous month | Next month |
---
Richard Pepper's
July 2005

---
---
Thunder Bay Anglican Youth Ministry
Facilitator
---
Camp Gitchigomee

Family Fun & Fix-It Camp
July 1 - 4

July 1 - 4 was a relaxing but productive weekend out at Camp Gitchigomee. A new dock was built, grass was cut, the archery backstop was erected, cabins were cleaned, the pantry was rearranged, the Schlockey game was fixed, the swimming buoys were put out, Balderdash was played (Hilarity ensued) and several people were initiated as Dutch Blitz players.
---
Junior Week
July 10 - 16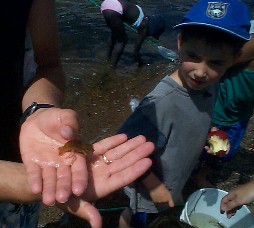 Nature Study


Canoe Balloon Chase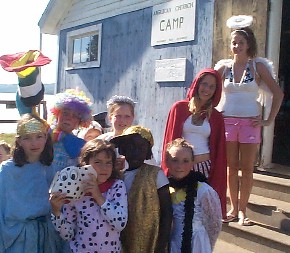 Dress Up for Christmas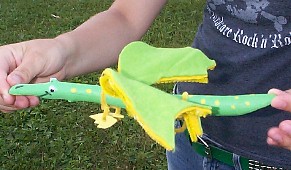 Cool Secret Pal Gifts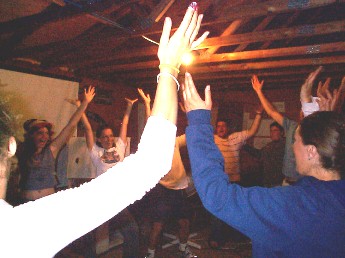 YMCA at Staff Party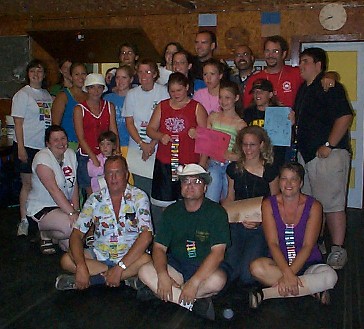 Junior 2005 Staff
---
Senior Week
July 17 - 23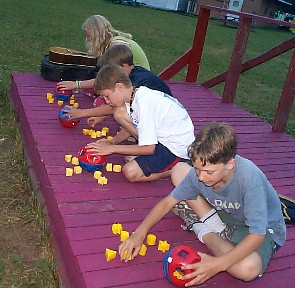 Tupperball Challenge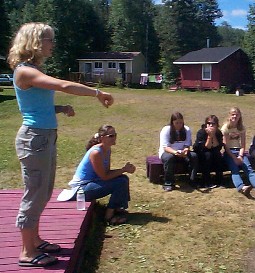 Annika (Frontline) visits.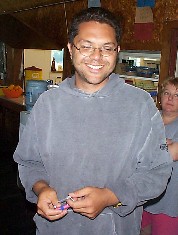 Kevin gets his log.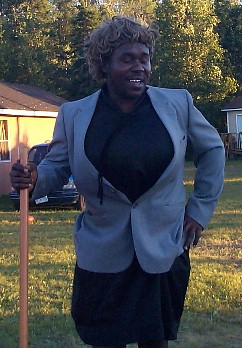 Granny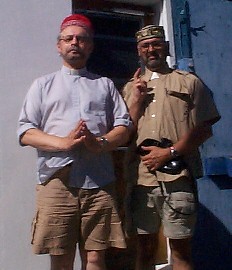 Bless You! Bless You!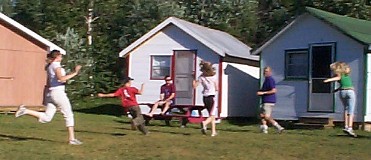 A little Catch and "Kill" Richard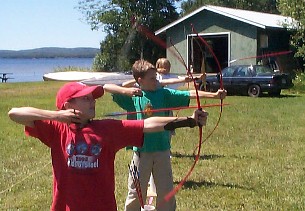 Archery Class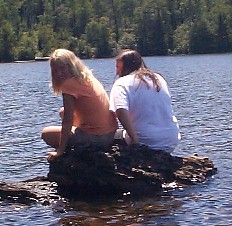 On the Point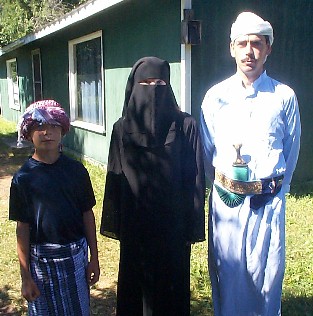 Robin and John Peace were guest speakers.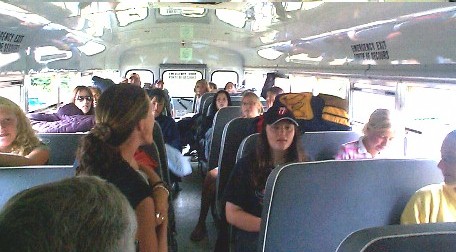 On the bus, ready for home.
A Few More Senior Camp Pics
---
Intermediate Week
July 24 - 30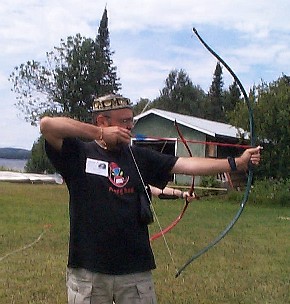 Archery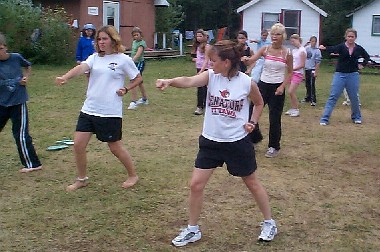 A little Tae Kwon Do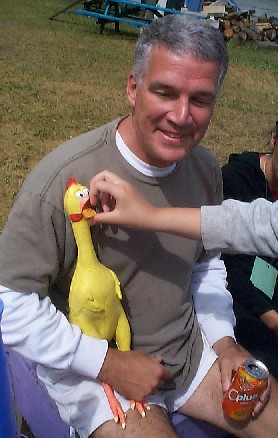 Dave & the Rubber Chicken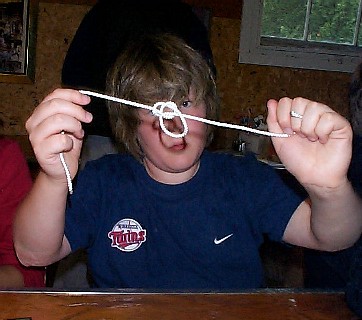 Knot-Tying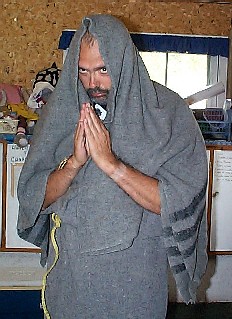 Monk Supper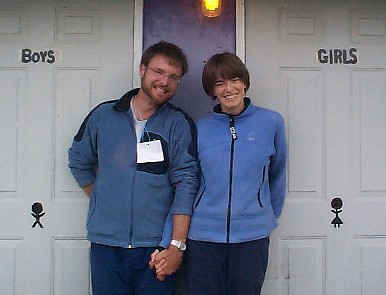 Paul and Jenny

I visited Round Lake Bible Camp (just down the road from Camp G) a couple of times during July. If I had not already had committments for that week, they were interested in having me help during their Teen Boys week in August.

| Friendly RLBC dog |

My Logs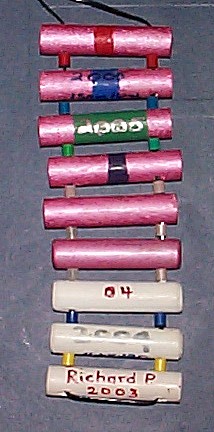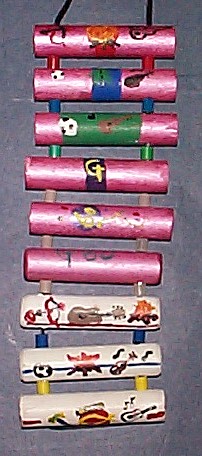 ---
Some MP3s of my (& the Transparencies') music
---
Back to top.
---
Home
To Menu of Richard's activities since Dorion Bible Camp. | Previous month | Next month |
Latest Update Mar. 13, 2020 Lenovo