Photo Gallery...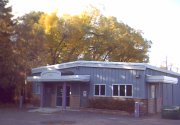 The Community Centre offers ample parking close to the front door, and is handicap accessible and Senior friendly.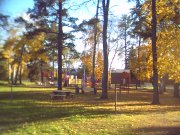 The Children's playground offers hours of enjoyment to old and young alike.
A centennial project of the community, the only problem will be getting the children to go home at the end of the day!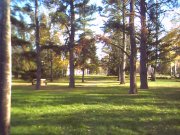 The park setting of our Community Centre lends itself to large and small picnics. A kitchenette is available to prepare snacks and beverages for park picnics.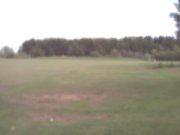 A large field adjacent to the Centre offers space for wide games, with a Regulation Softball Diamond and a game of Soccer and Volleyball.
Sports equipment available ranges from Boccii, Soccer and Volleyballs to Horseshoes.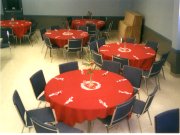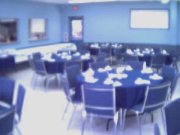 The hall can be tastefully decorated to suit any function.
Comfortably seating 130 for dinner and dancing, the Centre is ideal for wedding receptions, socials or bridal showers.
Spacious Kitchen facilities lend themselves to a variety of food service techniques. Choose anything from formal banquets through buffet style to informal picnics. No matter which style you have, your guests are bound to enjoy themselves.