Alternate Models
Sometimes you don't have time, or just can't get at your whole collection of Lego, but you still have the bug to make something. I just grab one of my small sets and see what I can do with it. Part of the challenge is to use *every* piece.
Lego 7104 - Desert Skiff
Part speeder-bike, part pod racer?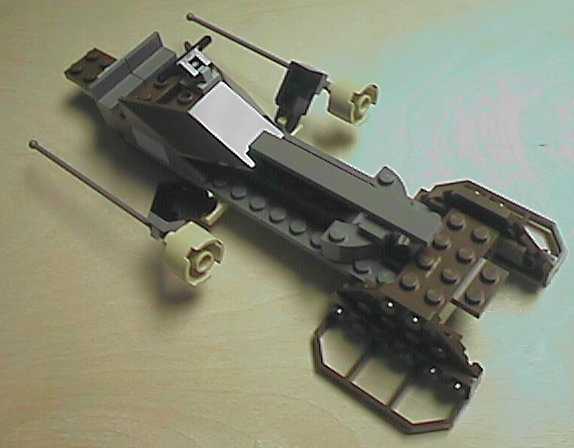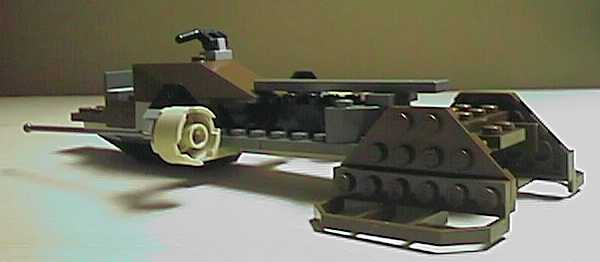 And for the nitpickers, this shot includes *all* the pieces in the set ;)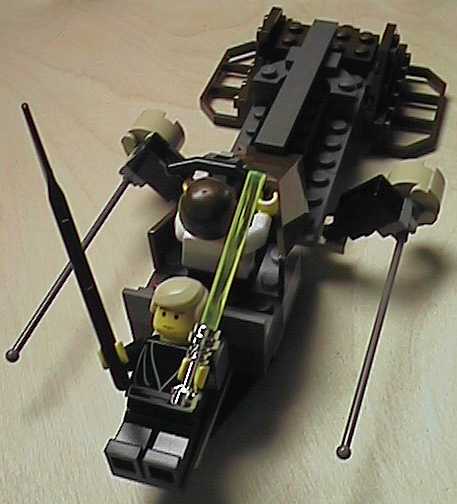 Lego 7111 - Droid Fighter
I was pretty happy with this one, but mainly include it here just to inspire others to try the same idea, and see what they come up with.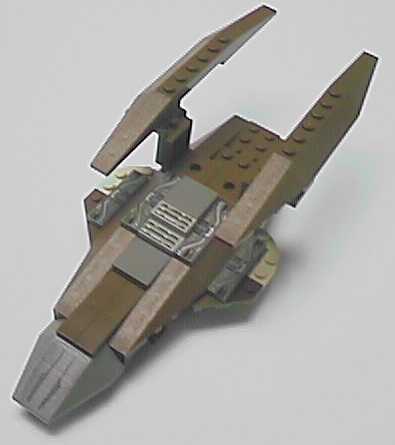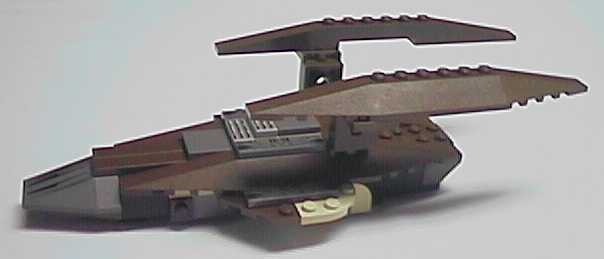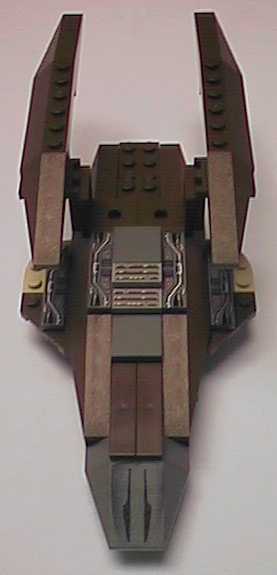 Here's my model and the original side by side (I have two of this set):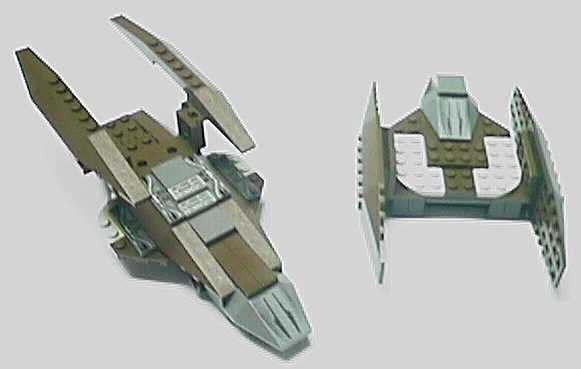 And a shot of the original on its own.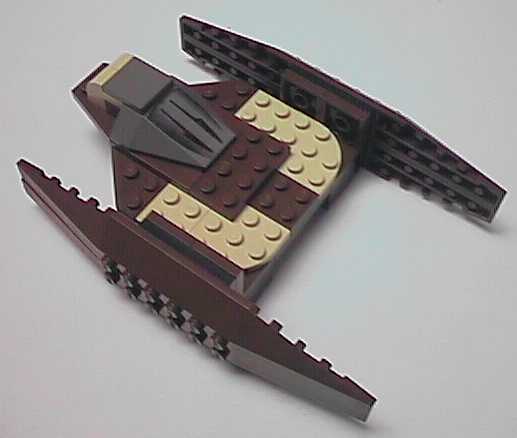 Last Update: 2002.10.12
Robin Harbron - macbeth@tbaytel.net