Extraordinary Books for Extraordinary Readers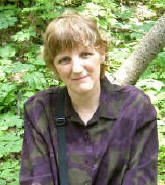 Hi! Welcome to my website.
Bonnie Ferrante's writing. I'm a member of CANSCAIP.
Activities for Visitors Education and All That Things I Like

March 2011 I received a Works in Progress grant from the Ontario Arts Council to support my completion of a young adult fantasy novel entitled Water and Fire.
I previously received a Northern Arts grant to complete a young adult historical fantasy entitled Switch. Tradewind Press in British Columbia has accepted the book and I am working with an editor towards publication.