Extraordinary Books for Extraordinary Readers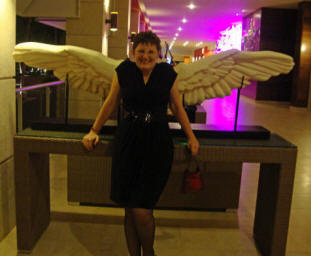 Hi! Welcome to my website.
Nightfall - Dawn's End Book One
facebook: Bonnie Ferrante - Author (for adult writers and readers)
facebook:: Bonnie Ferrante - Books for Children (Tips on reading to and writing for children)
Amazon: http://www.amazon.com/Bonnie-Ferrante/e/B007P7LFYG/ref=sr_ntt_srch_lnk_2?qid=1382025411&sr=8-2 (Author page, reviews)
Blog: http://BonnieFerrante.ca (I review picture books, MG, and YA books)
twitter: @BonnieFerrante
linkedin: http://www.linkedin.com/pub/bonnie-ferrante-tittaferrante/57/230/891
Goodreads: https://www.goodreads.com/author/show/4890077.Bonnie_Ferrante (reviews of my books)
Pinterest: http://www.pinterest.com/bferrante0365/boards/
Youtube: http://www.youtube.com/user/Bonnie0904
I'm a member of CANSCAIP
and The Canadian Children's Book Centre (CCBC)

March 2011 I received a Works in Progress grant from the Ontario Arts Council to support my completion of a young adult fantasy novel entitled Water and Fire.
I previously received a Northern Arts grant to complete a young adult historical fantasy entitled Switch. Tradewind Press in British Columbia has accepted the book and I am working with an editor towards publication.