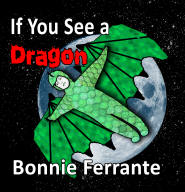 First section read aloud by the author
-Suitable for vegetarian and vegan families
-Suitable for pro-animal rights families
If you saw a dragon, what would you do?
Would you catch it and keep it as a pet?
Would you sell it to the circus?
There's lots of exciting ideas to choose but which one would the dragon want?
- A book that helps children develop empathy and kindness to animals. Half the profits go to animal rescue funds.
-No actual pictures of animals, the illustrations are representational
Sample Pages