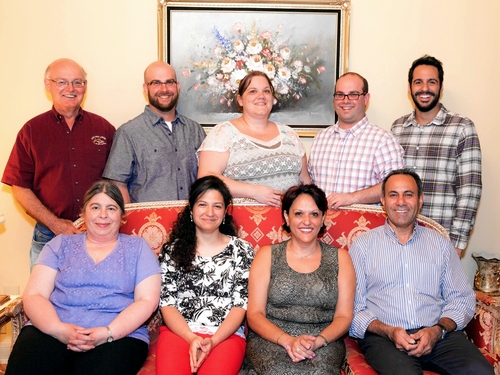 Spiritual Assembly of the Bahá'ís of Oliver Paipoonge, 2016
The Bahá'í Faith is an independent World Religion with adherents in virtually every country. The Bahá'í world community is a cross-section of humanity including almost all nationalities, races, classes, trades and professions; encompassing rich and poor, learned and illiterate.[1] Bahá'ís reside in well over 100,000 localities. About 2,100 indigenous tribes, races, and ethnic groups are represented in the Bahá'í community.[2] The Bahá'í Faith unites men and women of diverse religious and ethnic backgrounds. Locally the Bahá'í Community of Oliver Paipoonge was first established in 1968 and the first sustained (or continuous) community began in 1977.
Bahá'ís are followers of Bahá'u'lláh (Arabic for The Glory of God). Bahá'ís believe that the world's major religions represent unfolding chapters in God's teachings for humankind, and that the writings of Bahá'u'lláh represent God's guidance for this age. Bahá'u'lláh's central teaching is the unity of humanity under one God.[3]
Among the many Bahá'í principles are the following:
the unity of the races and elimination of prejudice,
the equality of women and men,
universal education,
the elimination of extremes of wealth and poverty,
a spiritual solution to economic problems,
establishment of a universal auxiliary language,
the harmony of science and religion,
the independent investigation of truth,
the creation of a world commonwealth of nations that will keep the peace through collective security.
Locally Bahá'ís serve by volunteering with various organizations in the community and by offering Bahá'í Junior Youth empowerment classes, Study Circles and Devotional Gatherings which are open to everyone.