WORTH THE WEIGHT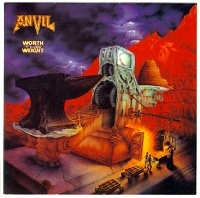 original cover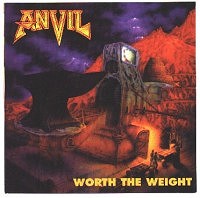 Hypnotic / Icarus cover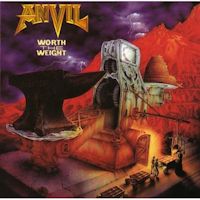 SPV - Steamhammer / The End cover
WORTH THE WEIGHT (Maximum Records - 1991)
Produced by Anvil and Paul Lachapelle

---
"Embalmer" started out as an unreleased song called "Ball Breaker".
Working titles for this album were TOOL OF TOIL, TOOL OF TORMENT, TOOLS OF TORTURE and EVOKE THE EVIL.
This album is their only album with Sebastian Marino and their last with Ian Dickson.
Notice the Hypnotic rerelease has a slightly different cover. The Hypnotic / Icarus rerelease has a zoomed in cover of the original Maximum / Mausoleum release. The logo is also bigger and "WORTH THE WEIGHT" is printed differently in a different location. The SPV - Steamhammer / The End cover is also zoomed in but uses the original "WORTH THE WEIGHT" position and text style.
Back to The ANVIL Homepage: Discography


Back to The ANVIL Homepage