METAL ON METAL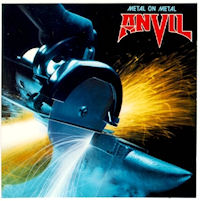 original cover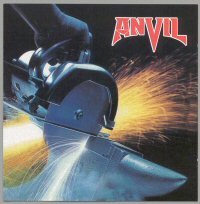 Unidisc cover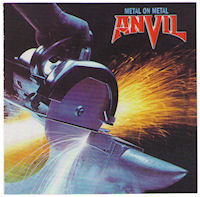 newer Unidisc cover
METAL ON METAL (Attic Records - 1982)
Produced by Chris Tsangarides

---
Dave Allison performs lead vocals on "Stop Me".
"March of the Crabs" is an instrumental.
Notice the Unidisc rerelease has a slightly different cover. It has a "softer", ligher red logo than the original Attic release and "METAL ON METAL" is missing altogether. The newer Unidisc release returns the dark red logo and gives it a 3D quality. "METAL ON METAL" is also returned but in a different font.
Back to The ANVIL Homepage: Discography


Back to The ANVIL Homepage