HARD 'N' HEAVY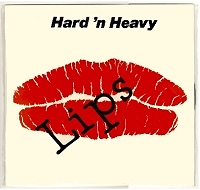 Lips cover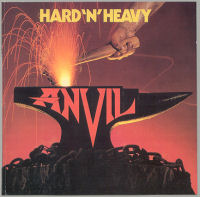 original Anvil cover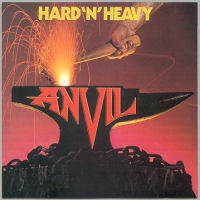 newer Unidisc cover
HARD 'N' HEAVY (Attic Records - 1981)
Produced by Allison, Reiner, Lips

---
This album was originally released in 1981 as an independent album. At the time the band was called Lips. In that same year they were signed by Attic, changed their name to Anvil and rereleased HARD 'N' HEAVY as their debut.
Dave Allison performs lead vocals on "I Want You Both (With Me)" and "Oh Jane".
Dave Allison does not perform at all on "Bedroom Game" and "Bondage".
"Paint It Black" was originally recorded by The Rolling Stones.
Notice the newer Unidisc rerelease has a slightly different cover. It has a yellow outline around the logo.
Back to The ANVIL Homepage: Discography


Back to The ANVIL Homepage