BLOOD ON THE ICE single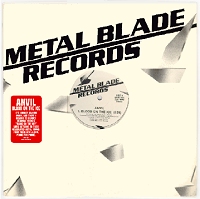 BLOOD ON THE ICE single (Metal Blade Records - 1988)
Produced by Anvil and Paul Lachapelle

---
The 12" vinyl was released as a promotional DJ copy. This is why it came in a generic Metal Blade Records sleeve with only a sticker to indicate the contents.
It was also released on cassette as a promo. The cassette came with no J-card.
"Blood On The Ice" is from the album POUND FOR POUND.
Back to The ANVIL Homepage: Discography


Back to The ANVIL Homepage