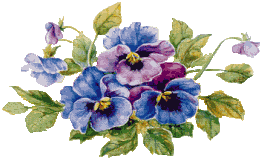 PIGS THAT HAVE BEEN SUCCESSFULLY ADOPTED INTO LOVING HOMES.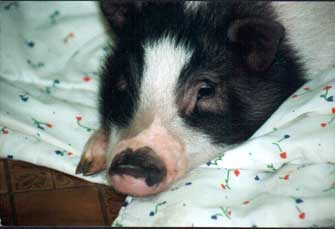 Schneider has been adopted out by a couple outside of the Toronto area.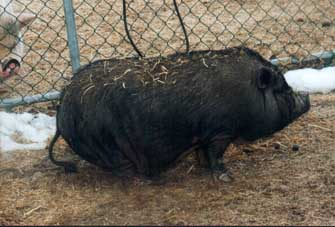 Molly came from British Columbia. She has been adopted by Ilona Osborne and worked into Ilona's personal herd. She came from a horrible life and still has really poor back legs and has a hard time walking.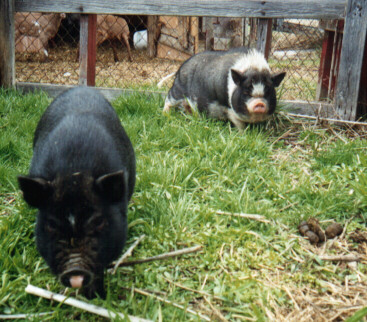 THIS IS BELLE AND SEBASTIAN IN THEIR NEW HOME! THEY WERE ADOPTED OUT TO A LOVING COUPLE IN HARROW ONTARIO.

More pigtures to follow!!!!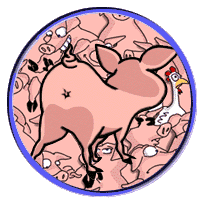 Check out my favorite piggy links
http://www.members.tripod.com/Bren1988
http://homepages.infoseek.com/~cookieholley/pigs.html
http://www.aros.net/~kelmer
http://www4.ncsu.edu/~c_katz/piggy.html