CH ASHENAFAY MAKER'S MARK, CGC, FD
CH DURSPEN'S BOLD VENTURE X CH ASHENAFAY QUEEN OF HEARTS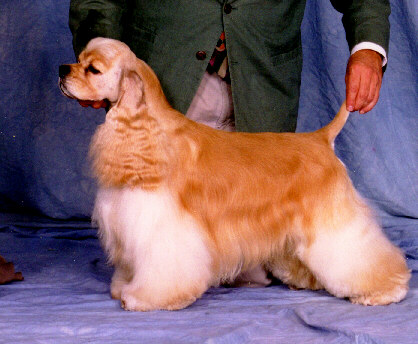 Maker has had an amazing show career, he finished his championship before the age of one, then decided to take a brake and pursue other career options. Last year Maker came bulldozing out of retirement and in five week-end received multiple group placements including 3 Groups Firsts.
Maker has wowed them in US by taking the Variety two out of two days, from the classes, under the expert care of "Don Parsons & Kelly Cronk".
Maker has made is debut in the obedience ring and currently has 2 legs towards is Canadian CD title. Although confirmation is his first love, he wants to prove that he can be well behaved too!
A wonderful boy that has more than kept his personality even when force to live with several females.