AM/CAN BISS CH ASHENAFAY NOW THERE'S JUSTICE, CGC
CH DURSPEN'S BOLD VENTURE X CH ASHENAFAY QUEEN OF HEARTS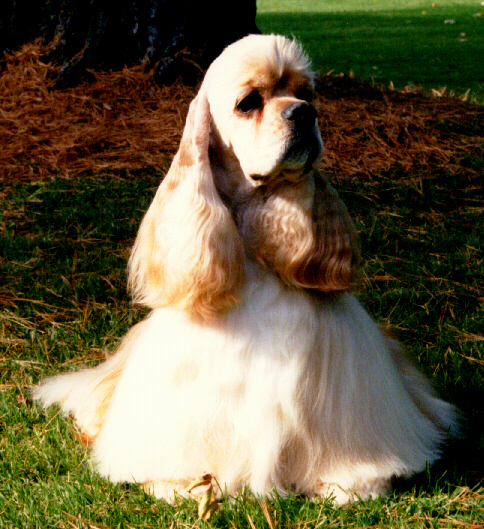 Justice's show career began at 11 months finishing in three weekends including a Best of Breed over Specials and a group 3rd. At 14 months he completed his US Championship in 4 wkends going Best of Variety over Specials.
His Specialty wins include 1 at 15 months under judge Michelle Billings and at 16 months under the late breeder judge Norman Austin. Justice has been a consistent winner with multiple group placements.
On the producing side, he has 12 champion kids with grand-kids getting ready for the ring.
Justice is retired now but not without going out with a bang!. Dryden September 2000, after watching his son "Rolex" get a Best in Show the day before, he strutted in the ring and took a Group One under the expert handling of Kelly Cronk. What a way to finish a great career! Enjoy the retired life Justice!