The senior citizens are enjoying their retirement.

Ch. Keetukka's Polar Storm

"Gigi"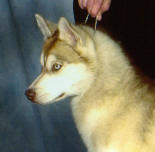 Gigi is shown here at her first show at age 6 months taking Winners Bitch at a Specialty under the guidance of Justin Young.
Now all grown up, GiGi tackled motherhood in 2005. Meet Suki on our Today's Stars page.

Ch. Keetukka's Polar Iced Kyan

"Kyan"
In October 2005, Kyan went to live for the winter with Mark & Laurie Millions to learn to be a sled dog.....he took to it right away and was in his first 20 mile race just 3 months later. Kyan just needs one more race to complete the requirements for his Sled Dog (S.D.) title. Kyan continues to be the perfect Junior Handling dog and is now working in obedience & Rally O.

Ch. Kiaya's Rum N Kola

"Kola"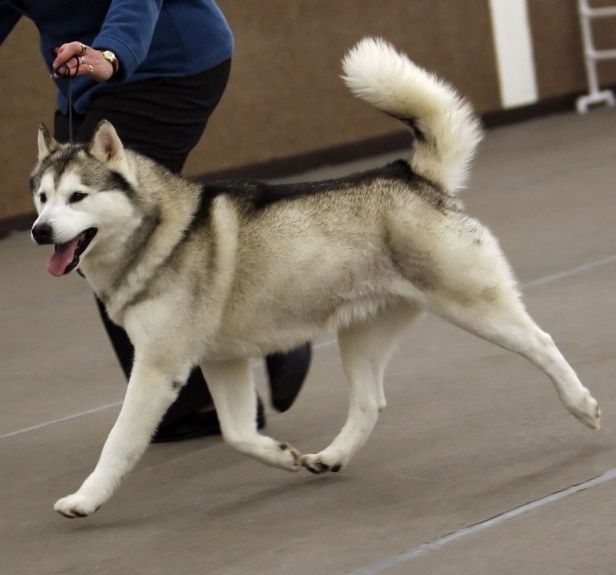 Kola came to live with us in October 2005, having been retired from racing. After a couple months of "show training", Kola, who turned 8 years of age in June 2006, entered his first conformation show in April 2006 under the expert guidance of his handler, Tanice Hindle.....and in just 3 weekends had achieved his Championship.
Kola has taken to being a pampered house dog like a duck to water and loves the attention, the people, the grooming.....and particularly the bait! The photo above is of Kola strutting his stuff at age 10 years.

Keetukka's Spirit of Mu
"Kavik"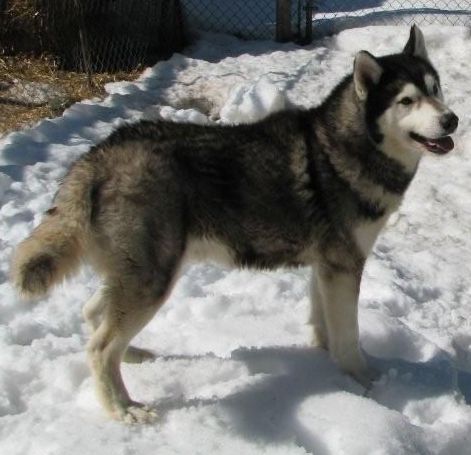 Kavik, shown here at age 8, has owned and loved Sheri Stobe since he was a small puppy. This friendly, and outgoing boy is the spitting image of his dad, Mufaussa.

Keetukka's Spirit of Oakridgelane
"Kane"
Kane, our resident "ADHD" boy, needs just a single point to finish his Championship. The trick will be in slowing him down just enough to get back in the ring for that last point. In the meantime, he is happily hyper and content here at home.

Ch. Keetukka's Cloudwalker T'Wolfseye TT
"Walker"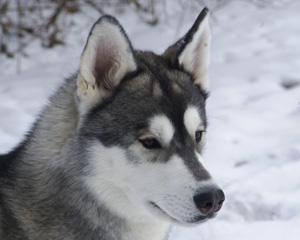 Walker is enjoying his retirement at Wolfseye. His kids, grandkids, and great grandkids have taken over center stage ... in the ring, and on the trail... but never in our hearts!