?? New babies at Keetukka ??
FIVE babies arrived on Tuesday, November 17th
Keetukka and Oakridglane Siberians are happy to annouce the arrival of five babies!
The Dad The Mom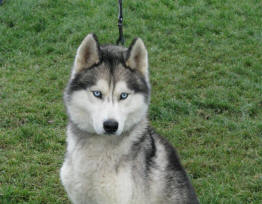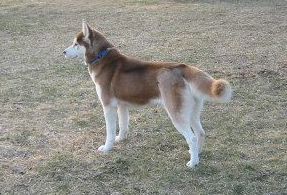 Oakridgelane's Rock Of Ages Ch Keetukka Cascabel at Falkdane S.D.

aka aka

"Caillou" "Cassie"

A tired but proud mom and her new family.

2 boys: 1 white & 1 wolfgrey

3 girls: 1 white, 1 grey, & 1 black/white

and here they are at 4 weeks of age!

White Male Wolfgrey Male Black & White Girl White Girl Grey Girl
And

TWO beautiful babies arrived right on schedule....Christmas Day

at Shunico Kennels!!!

The Mom

Ch. Shunico's Donder to Falkdane TT Oakridgelane's Rock Of Ages

aka aka

"Donda" "Caillou"

A male and a female, nicknamed "Dancer" and "Prancer" all snuggled down right after their birth with their proud mom.

Prancer (L) and Dancer (R) 5 days old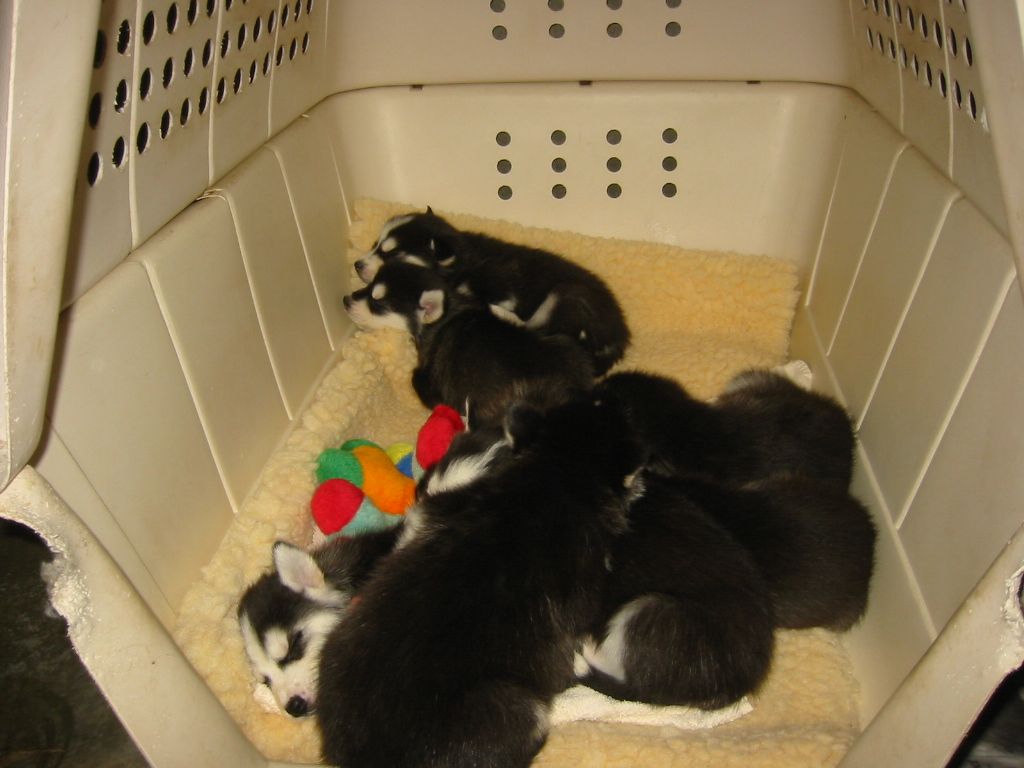 Eight Keetukka puppies at 4 weeks of age.....full, fat, contented....and asleep!