My Writing Available for Purchase for YA and Adults
| | | | | |
| --- | --- | --- | --- | --- |
| | | | | |
| ebook -Barnes and Noble buy link | ebook -Barnes and Noble buy link | ebook -Barnes & Noble buy link | ebook -Barnes & Noble buy link | |
| ebook -Amazon buy link | ebook -Amazon buy link | ebook -Amazon buy link | ebook - Amazon buy link | ebook - Amazon buy link |
| | | Voted 5th best YA ebook in 2012 out of 58 on Editors & Preditors | | |
| Discussion Questions | | | | |
| Blurb, Reviews, Articles | Blurb, Reviews, Articles | Blurb, Reviews, Articles | Blurb, Reviews, Articles | |
Contributing Author
FREE
My Ass - free silly picture book
"To Each His Song" - online (As Bonnie Blake)
Published in 1. Many Cultures, Many Voices: Collection Two. Perfection Learning. FREE TO READ
2. Close Ups: Best Stories for Teens. Red Deer Press.
3. Takes: Stories for Young Adults, Thistledown Press Ltd.
IN MAGAZINES AND ANTHOLOGIES
Feb./Mar 2012: "Taking Control of Your Presentation", Kiki Magazine for Girls with Style and Substance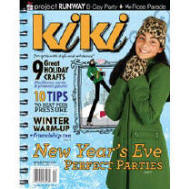 December 2012: "Terror Free Tests", Kiki Magazine for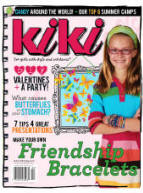 Girls with Style and Substance
as Bonnie Tittaferrante
"Beasts of the Wild" Gull Lake Guide: Summer 2011, Saley Publications.
"Inhale, and God Approaches", NOWW Magazine September 2010.
"Following the Path in a Northern Town", Where Is God Today?, CBCNews.ca, http://www.cbc.ca/news/background/religion/life-buddhist.html

Other Work
2013 - "At the Root of the Family Tree", Third Place Fiction judged by Angie Abdoou: "At the Root of the Family Tree offers an insightful and emotional exploration of family dysfunction and memory. The writer shows the extent to which we are shaped by childhood trauma, even when memory of that trauma is deeply repressed."
2012 - "Raising Funds", Second Place Children's Story judged by Richard Scrimger: "Raising Funds is a small-scale story with large implications, a culture clash told by a sympathetic outsider, with some genuine surprises along the way."
2011 - "Aberrations", Third Prize Fiction judged by Fred Stenson: This author has exciting gifts. What a talent! To buy as part of a collection entitled Inhale http://amzn.com/B007ZSZYYW
2010 - "The Amida Tree", Third Place Children's Story judged by Gordon Korman: "This piece works so well. There's beauty in the simplicity of its telling, and the communication between the woman and the tree is hauntingly believeable."
2010 - "The Frog and the Snake", Third Place Memoir judged by Anne Coleman: "This is a clear, effectively told account of a deeply unpleasant case of bullying, demonstrating how infectious the behaviour is, drawing others to side with the bully, and how painful, and in this case, devastating, the results are for the victim - or so the mother suspects they will be. Yet the little girl's final philosophical understanding and coming to terms with what happened is fascinating, and suggests another possible outcome."
Published as Bonnie Blake
"Once Upon a Tree", Hopscotch for Girls, Blutton News Publishing.
A Job for Jesse, (Coordinator). Scholastic Books.
"The Starfish", Kidsworld, MIR Communications Inc.
"The Eighteenth Vow", Challenging Destiny, Crystalline Sphere Publishing.
"Bouquet", On Spec: More Than Just Science Fiction, The Copper Pig Writers' Society.tive Writing, The Copper Pig Writers' Society.
"Mamasan", On Spec: The Canadian Magazine of Specula
"Tongue in Cheek", "Ankh" (weekly humour columns), Chronicle Journal Newspaper, Thunder Bay and Regional newspaper.
"Sweet William" and "Window Dressing", The Wolf's Eye: Twenty Stories from Northwestern Ontario. Edited by Charles Wilkins. Thunder Books.